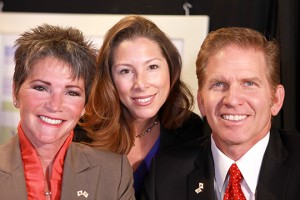 "Interview With Host Jaimie Kalman, Kate Romero Stellar and John Stellar about how to get your messages, products and services out into the world in a major way. Stellar has changed their name and business model as of 11.12.13 that will make PR affordable to EVERYONE. "EVERYONE'S PR, ™ PAY FOR RESULTS, NOT PROMISES." Click HERE to Watch!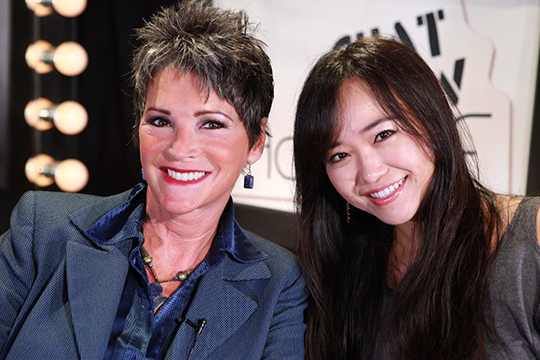 Interview with Kate Romero Stellar with Host Yi Tian on ActorsEChat talks about how you can come from nothing and regardless of outside circumstances, how you can grow into the person you have always envisioned for yourself and your life.
Please take a look at this story of hope and triumph.Click HERE to Watch!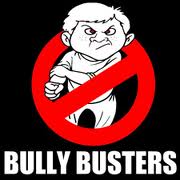 WHY Bully Busters PR™? By now, the year 2014, there has been enough publicity about the issue of Bullying that people are familiar with the topic…but what's next? We believe what's next is to continue to expose the bullies and empower the bullied (both children at school and adults in the workplace) and shine a bright light upon the issue. This is precisely why we have added a new division to Everyone's PR called "Bully Busters PR.™" The time is NOW to take action and even the smallest step (by joining our Facebook Group Page https://www.facebook.com/groups/BullyBustersPR/ and clicking "Like" on our Facebook Fan page https://www.facebook.com/BullyBustersPR) to actively join us in our new endeavor will make an impact. We are here to assist the bullied to stand up to and expose their bullies from the court room to the mainstream media. Every bully must be held accountable for their actions, make the appropriate & authentic amends, and enter a process of healing and recovery. If you have credible evidence against a bully in your life, please e-mail us the details of your incident to
info@e-pr.com . We are prepared to do all that we can to help you.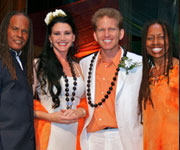 "This is an upload of the Stellar Romero Wedding officiated by Michael B. Beckwith, and Rickie Buyars Beckwith and Agape International Spiritual Center during the 11AM Service. Everyone in attendance thought they were going to service and a wedding broke out that provided all with a SONIC BOOM of LOVE. This was a powerful wedding that has never been done until this one, and will not be duplicated on the Agape stage during a service. Video is 13:43 minutes long...please watch when time allows by clicking "Stellar Romero Wedding Officiated By Rev. Michael Bernard Beckwith and His Wife Rickie Buyars Beckwith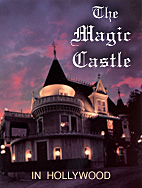 Kate and John were two of the twenty-one featured experts at the "Magic Castle."
The event title is "Put Magic In Your Message And A Fortune In Your Future."
Please be sure to visit the the link below to view the magical video of the other experts who will be speaking. *Speaker Video-CLICK here.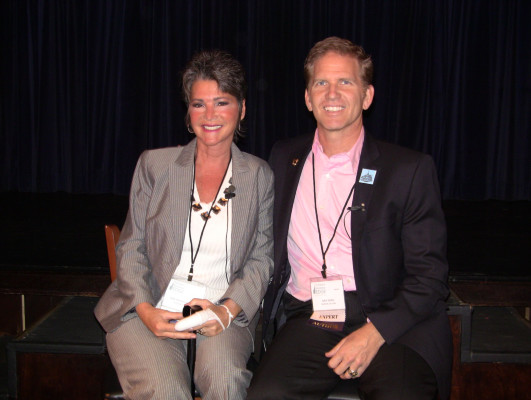 John and Kate Speaking as Public Relations Experts at The Magic Castle Entrepreneurs Event presented by Entrepreneur Viki Winterton.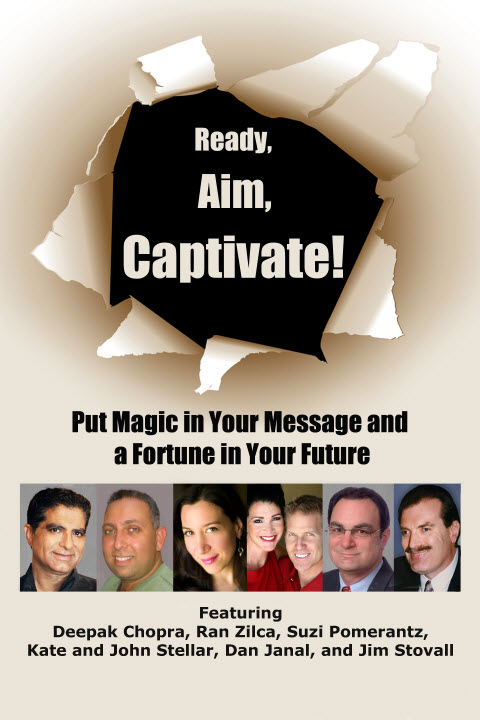 "Expert Insights Publishing announces the soon to be released "Ready, Aim, Captivate! Put Magic in Your Message, and a Fortune in Your Future" book in the Best-selling, Award-winning Series; featuring Deepak Chopra, Kate Romero Stellar & John Stellar
http://readyaimcaptivate.wordpress.com/?s=john+stellar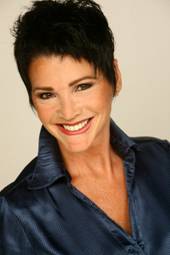 Make your Message Magical:
"I believe that the more authentic every individual allows themselves to become, the more they will attract to themselves an identical vibrational match to what it is that they're seeking to do.
Transparency is the one thing that helps us trust the people we're doing business with. It's the one thing that helps us know we're in a wonderful marriage. It's the one thing that really deepens friendship.
You can't get by without transparency. A person must be willing to be their full self—their full authentic self—warts and all. Sometimes being authentic doesn't mean you're always nice. It means that you tell the truth, and it means you're tactful. It means that you're allowing the person you're talking with the right, the ability, the freedom and the opportunity to make a course-correction based on what it is you're saying to them authentically.
For instance, if you withhold something that you're unhappy about from the partner you're doing business with or from a client, then they don't have any opportunity to make a course-correction to improve that situation. Without transparency, nobody wins—you can't set anyone up to win with-out transparency. In my mind, success can't happen without transparency—not any lasting success."~Kate Romero Stellar, (Contributing Author of "Ready, Aim, Captivate! Put Magic in Your Message, and a Fortune in Your Future")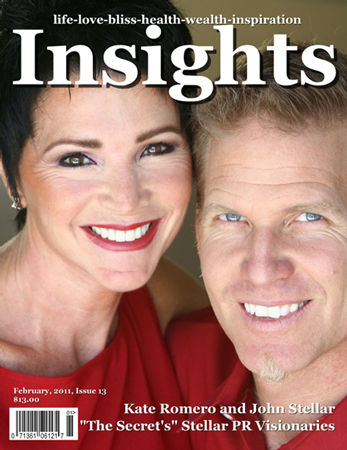 Topic of Stellar "INSIGHTS" Interview:

"All About Succeeding in Love, Life & Business."
"CLICK HERE" to read and/or Print the Stellar "INSIGHTS" interview that features Kate and John as their Valentine's edition feature story.
(wait just a moment for it to open)
"The New KISS is Keeping it Real, Pure"
From the Desk of John and Katie Stellar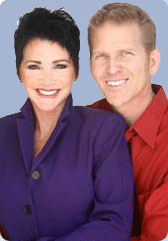 One of the very first rules in Journalism School that 'commanded' our attention back in the late 1980's was K.I.S.S. (aka Keep It Simple Sweetheart). For the past 20 years, we have kept that phrase in mind and have used it as a frame of reference in our Literary & Public Relations practice.
Flash forward (or back) to 2006 when a new client, Rhonda Byrne, the creator of The Secret (www.thesecret.tv) entered Stellar's world and forever changed our company's thinking about how to share a message around the world. In case you missed it, her vision of bringing Joy to Billions through her mega selling DVD and book empowered men, women and children everywhere and continues to circle the planet in dozens of languages to this day.
The Secret is a massive, off the charts success story because the message is pure and the intention is simply to help others experience fulfilling lives. That is the Secret sauce….plain and simple…black and white.
We have had hundreds of potential clients approach us since then who have wanted the same massive sales results that Rhonda Byrne received through media exposure and yet they were ultimately not willing to hear the truth we had to tell and adapt their outreach plans. The truth, as we experienced it while serving The Secret, is that the more Pure the vision and product/service, the larger scale success that is possible. For some reason, this has confused and confounded a number of people.
Perhaps now that we are nearing the end of 2013, more people can hear the wisdom of keeping messages of all sizes and shapes real and pure. We believe that ultimately people "know" when they are hearing the truth (for them) and realize valuable products and services when they learn about or discover them.
For everyone who's ready for another pure message, here's a hot tip about "The One Command" a new book by Asara Lovejoy (Berkeley Trade Press/Penguin USA) that is simply and purely designed to help people everywhere access the 85% of their brain that is just waiting to be turned on and create wealth, health and peace.
John & Katie Stellar, owners of Stellar Communications, a Literary and Public Relations Agency in Burbank. CA, passionately "connect the dots" for their clients on a global level. www.e-pr.com
******
Stellar (now known as Everyone's PR) worked directly with The Secret from September 2006-August 2007
"John Stellar of Everyone's PR (formerly Stellar Communications) is the original publicist that helped launch and represented the book and DVD The Secret. Stellar contributed to the DVD Achieving Worldwide Multi-Platinum Status from September 2006 to August 2007"~Rhonda Byrne
PR Web release--The Secret at Tahoe Reno International Film Festival
http://www.prweb.com/releases/2006/08/prweb427029.htm
Calgary Herald
http://www.canada.com/calgaryherald/news/reallife/story.html?id=52d99af3-ade2-42fc-a94d-bfcb99529ac8&p=3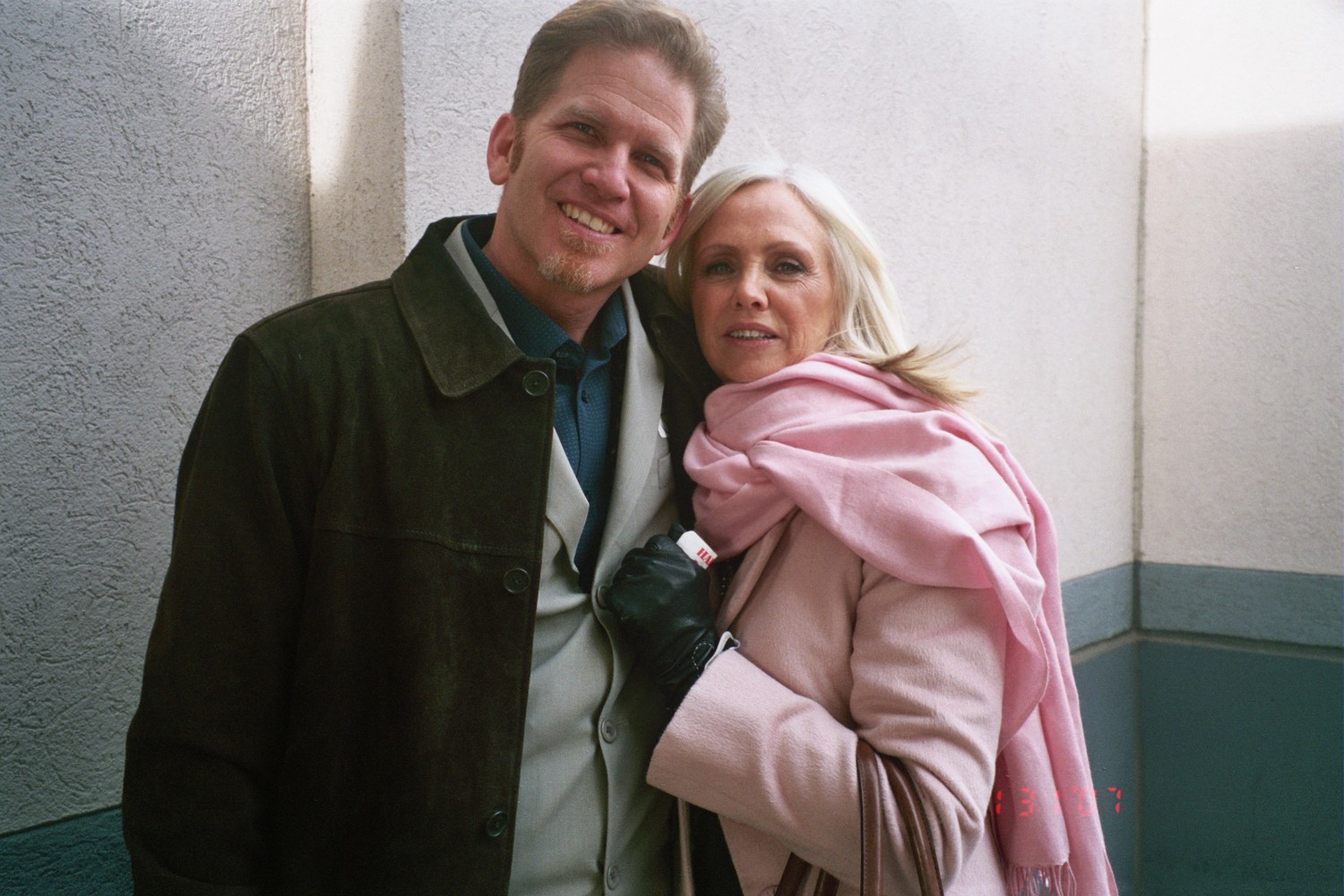 Photo of John Stellar with client Rhonda Byrne at the Oprah Winfrey Show in Chicago January 31st, 2007. The show featuring THE SECRET aired one week later and the rest as they say is history.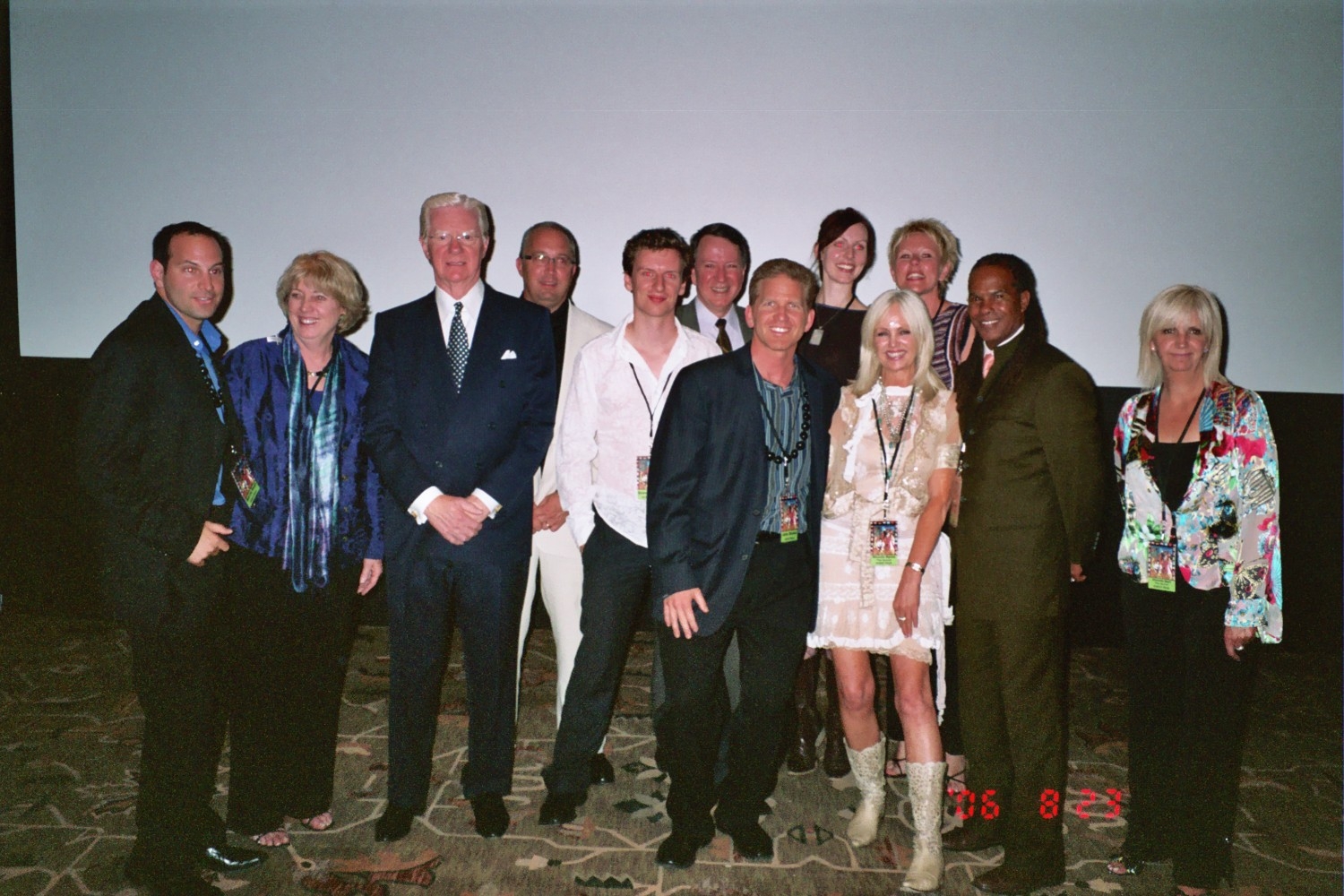 Photo is from The Lake Tahoe Film Festival August 2006 where Stellar connected the dots to invite The Secret to screen. Photo includes all of The Secret Teachers, Rhonda Byrne and John Stellar with friends. Rhonda Byrne hired Stellar that weekend to begin work immediately with PR/Media support.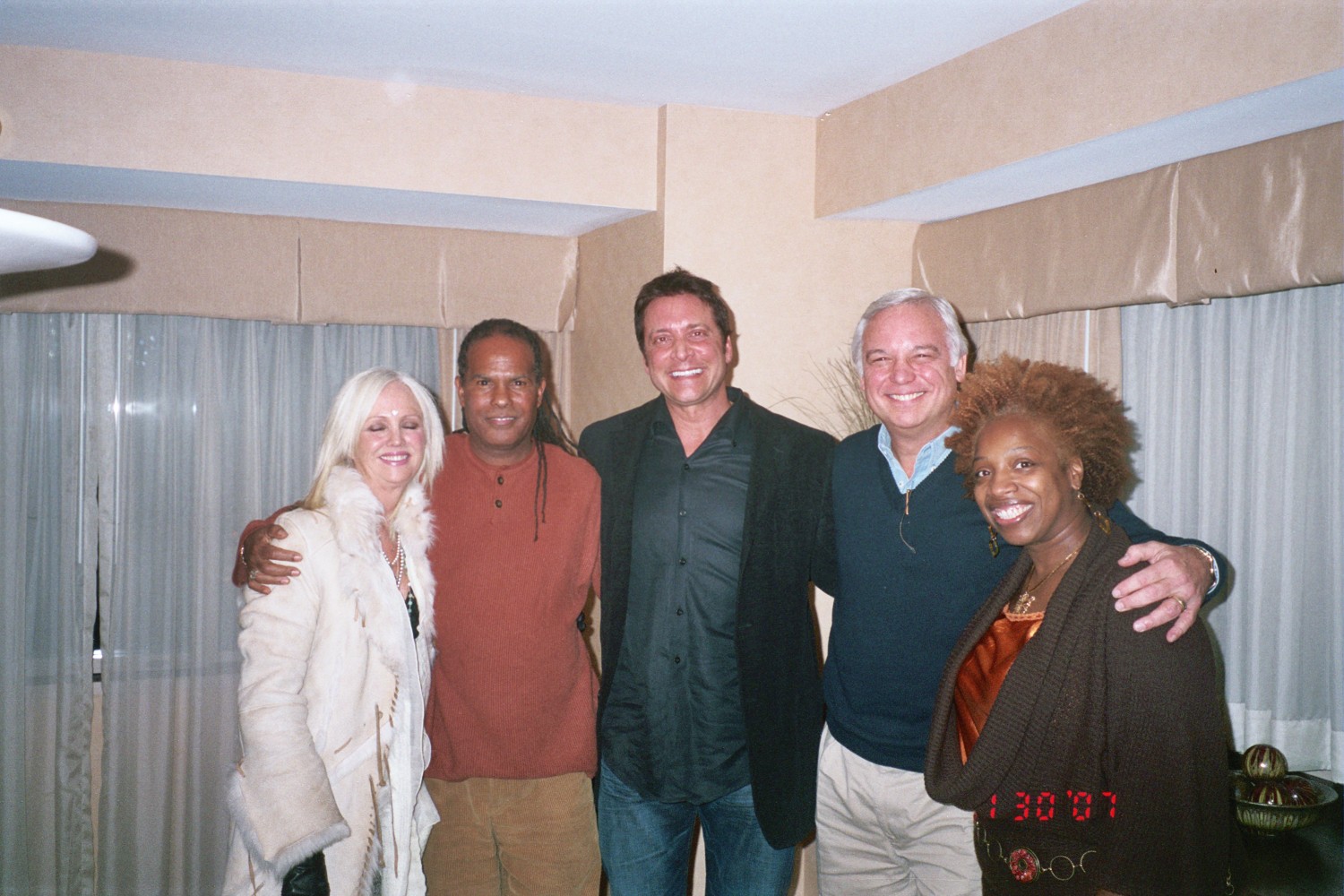 Photo taken by John Stellar at The Omni Hotel in Chicago the night before
The Secret
team debuted on The Oprah Winfrey Show. Left to right, Rhonda Byrne, Rev. Michael Bernard Beckwith, James Ray, Jack Canfield, and Lisa Nichols January 30th, 2007. Show taped on January 31st and aired on February 7th.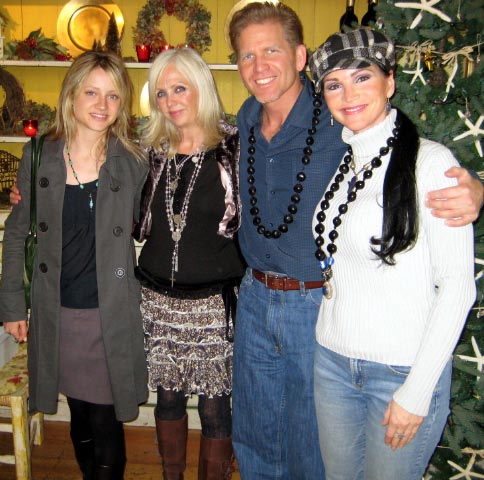 Photo from left to right is Skye Byrne, Mother Rhonda Byrne, John Stellar, and Kate Romero-Stellar. Montecito, California. Christmas Brunch December 2007.
***We reserve the right to refuse service to anyone***